Principal Flutist for Wicked on Broadway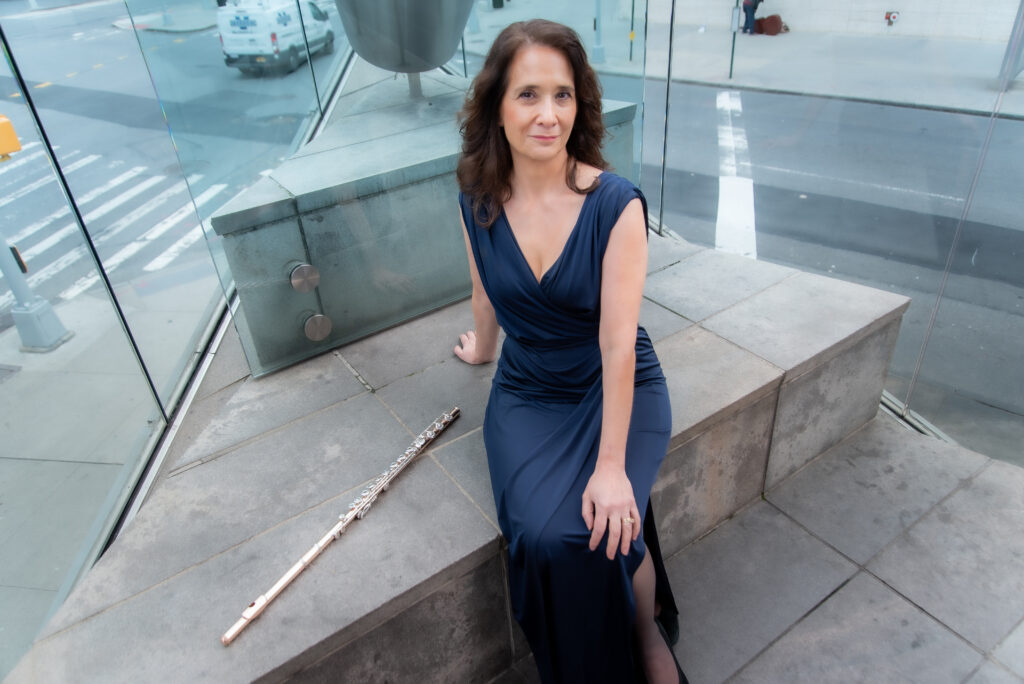 The South China Morning Post declared that flutist Helen Campo"had such dazzlingly beautiful tone, that she could only be called extraordinary… she displayed stunning lucidity, colour, and figuration." In addition, Leonard Bernstein said, "Miss Campo plays the flute the way I wish I could sing."

Since her debut at the age of 14, Ms. Campo has made hundreds of solo appearances, from concertos with the Philadelphia Orchestra and other orchestras in the Academy of Music, Carnegie Hall, Kennedy Center, Lincoln Center and the Hong Kong Cultural Center, to a guest television appearance with the Muppets. The youngest flutist ever to win Concert Artists Guild International Competition, and the first flutist to win Artists International Distinguished Artists Award, she has been the subject of feature articles in several national magazines.

Helen also won the position of Acting Associate Principal Flutist with the Houston Symphony and has performed as Assistant Principal with the Baltimore Symphony. She has also been a long time principal substitute with the NYC Ballet, NYC Opera, and NY Philharmonic, and has performed in the Principal Flute, Second Flute, and Piccolo positions with all three organizations. She has made many recordings with the NY Philharmonic, including a great deal of wonderful repertoire on the piccolo, including Ravel's Daphnis and Chloe, Stravinsky's Song of the Nightingale and Firebird. In addition, she has also performed Barber Summer Music and Nielsen Quintet with members of the NY Philharmonic on their chamber music series and in a lecture demo led by Maestro Alan Gilbert. Helen is also a member of the New York Pops, NJ Festival Orchestra, Greenwich Symphony, and was the flutist for Nickelodeon's #1 TV show Wonderpets! and Backyardigans.

She can be heard on many television commercials and films and has been the Principal Flutist of 11 Broadway shows, currently, Wicked. A long time proponent of New Music, more than 20 solo and chamber works have been written for her. In addition to her accomplishments in the field of classical music, Ms. Campo has also performed and recorded with Ray Charles, Michael Jackson, Tony Bennett, James Taylor, Radio City Rockettes, Stevie Wonder, PDQ Bach, Sting, and Rosie O'Donnell among many others. She has also appeared on the Today Show and with Aretha Franklin and The Musician Rodriguez from the movie "Searching for Sugarman" on Late Night with David Letterman.
Helen graduated at the age of 16 as valedictorian of her high school class, was awarded the Chadwick Medal upon graduating from New England Conservatory with honors and distinction, and the School-wide Graduate Achievement Award with honors and distinction from Queens College, where she attended as a fellowship student. Just before graduating from Queens with her Master of Art degree, she took the LSAT to placate her physican brother and scored in the 92nd percentile in the country. In spite of this, she decided to forego the pleasures of law school and stick with the flute. She was also a member of the Tanglewood Fellowship Orchestra, Sasha Schneider's New York String Orchestra, and studied with Murray Panitz, John Krell, Julius Baker, Robert Stallman, John Heiss, and Robert Langevin.